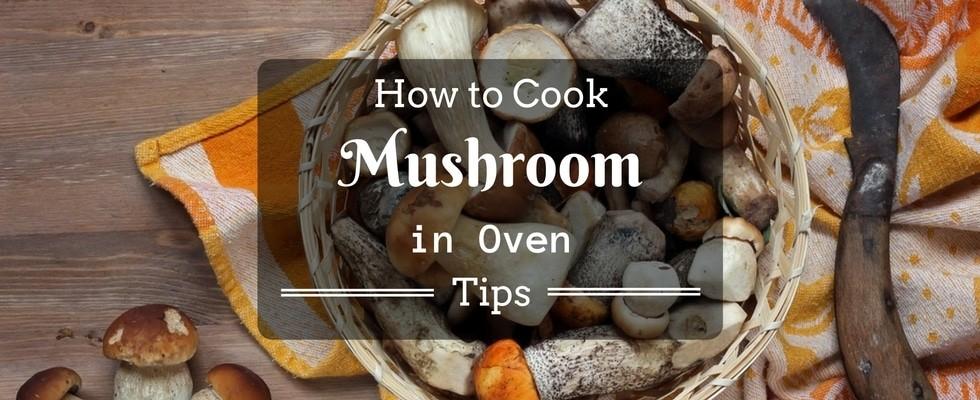 The health benefits of mushrooms are well-regarded by almost all cultures for thousands of years. Mushrooms are packed with powerful nutrients and taste good as well. In reality, mushroom isn't a vegetable, but a nutrition-rich fruit of fungi and many of its varieties are edible.
These yummy fungi are fat-free and help to control your calories. What else could you have asked for?
More...
Mushroom-Full of Antioxidant
Mushrooms are the major source of the mineral selenium that acts as an antioxidant. These antioxidants help in protecting the cells of the body from damage against chronic disease. In addition to that, they make the immune system healthy.
As I told earlier, mushrooms not only taste heavenly, but they contain zero fat, so why not avoid eating lead beef and switch to mushrooms? You can make a variety of tasty and easy recipes with mushrooms. But, before that, you must know a few tips to cook mushrooms in the oven without any hassle.
---
Tips and Tricks to Make the Perfect Mushroom in Oven
---
How to Cook Mushrooms in Oven- The Best Recipes to Try
Roasted Herby Mushrooms
If you do not know how to roast mushrooms, no need to enter into fretting mode! My very first recipe will explain you how. Do not miss on this extra delicious mushroom recipe roasted in the oven with some herbs to give them that flavor and aroma. To make this heavenly recipe you will need the following
Method
Heat the oven to 200 degree Celsius.
Season the mushroom with a generous amount of salt and black pepper and coat the mushrooms with olive oil with the help of a cooking brush.
​Now add parsley and other herbs.
Coat a baking tray with some oil and place the mushrooms in it.
​Cook for about half an hour or until cooked and tender.
Scatter with more parsley for dressing.
Your delicious roasted mushroom with herbs is ready to serve and take delight in. This makes a perfect recipe chill with friends and family.
---
Baked Fish with Mushrooms and Zucchini
If you love baking new things just like me, then this is the recipe you must try your hands on. This yummy recipe uses fish, zucchini, and mushrooms. I must say I was a little afraid to try this combination together, but nevertheless, it turned out to be deadly and divine. One must try this recipe and I personally love this recipe among all the other recipes I just shared. My children love it, and I am sure, yours will too. You will need the following:
4-6 fish fillets
1 medium sized zucchini
1 small onion, finely sliced
2 cups of mushrooms of your choice
2 tbsp butter
¼ tsp thyme, rosemary and basil leaves
Salt and black pepper, according to taste
½ tsp paprika
Method
Preheat the oven to 200 degrees Celsius
Grease a baking tray with oil
​Place the fish fillet and add generous amounts of salt and black pepper
Melt the butter over medium flame in a skillet and add the vegetables
​Sauté for 5 to 6 minutes
​Top the vegetable mixture on the fish and add paprika
​Bake for about 15 minutes, or more depending on the size and thickness of the fish fillet
Serve with garlic sauce.
---
Final Thought
I must tell you that all mushrooms are not edible. Some of them are highly poisonous and resemble the edible mushrooms. Do not select the mushrooms yourself from the woods unless you know about them and have proper training. Mushrooms absorb the material they grow in, and this can prove to be fatal as some of them pick and absorb heavy and contagious metals.
Do not trust any vendor when buying mushrooms. Only visit the reputed shops that you trust. A single inedible mushroom can poison the whole dish. Also, avoid consuming discolored mushrooms.