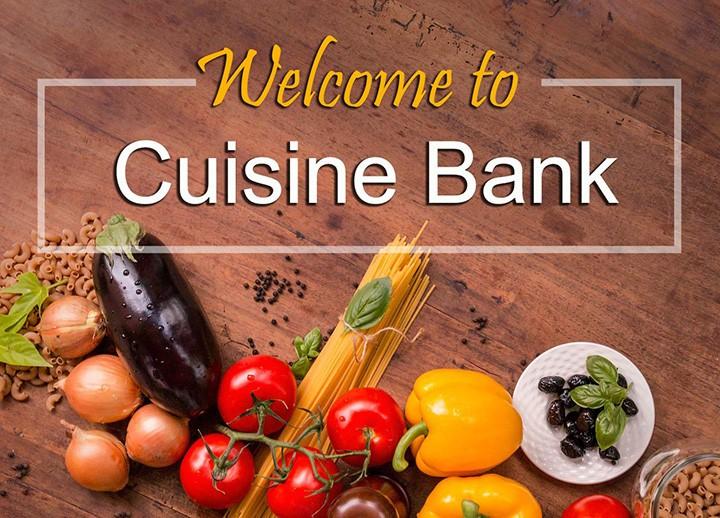 "To make the impeccable meal, every time."
If you're looking for a fresh dose of inspiration, recipes, and quality information to improve your kitchen game, you're at the right place. This is the place for all the busy moms and dads, people who learn to cook, and all the kitchen enthusiasts. We're all connected through a single passion – our love for food, and our strive for the perfect meal.
I'm Jeanette, and I'm the main responsible behind Cuisine Bank. I'm a culinary student turned blogger, and I'm in love with food for the last 12 years. I'm on a mission to share my deep knowledge with you and make some fabulous meals while I'm doing it…
Why is Cuisine Bank Different?
There is a vast sea of blogs and websites out there. I know. The web is a big place, and many people are competing for a place under the sun. This site is based on a similar, but a somewhat different concept. Here you can find only honest, personal, and meaningful articles.
Both Jeanette and other contributing authors will provide you with field-tested, proven tips and guides that will 100% help you solve the problem or improve in some area of cooking. Furthermore, nobody on this site will promote something to you without prior testing or proper research.
Cuisine Bank is here to be a resource silo for all people willing to learn and discover quality ideas and guides on everything kitchen, and everything you'll discover here will be absolutely 100% free.
Jeanette's mission is to empower people in the kitchen, and there's no price tag on that
Here on Cuisine Bank, You Can Discover
Finest products for your Kitchen
We all enjoy having quality utensils and kitchen gadgets. That makes us better chefs. That's why Jeanette shares her extensive knowledge about kitchen stuff, and answers Your questions like "Which is the best electric skillet?" or "What Chopper to use for Vegetables?"
Sometimes, It's simply not possible to know what to look for in a product and find the perfectly suitable one. Reading guides from Cuisine Bank will get you to the best product faster.
Learning about kitchen and cooking is a process which takes time. No matter if you just got interested in the fine art of cooking or you're experienced, there's always something to learn. Cuisine Bank is a log of both Jeanette and co-authors' experiences and combined knowledge which you can use anytime you want, 100% free. For example, here you can learn how to reheat crab properly, or how to cook Polish sausage the best way, and stuff like that. Just head over to the guides section and enjoy!
Materials & Ingredients & How To Use Them
You can ask anyone who has ever made a meal or two, and the answer would be the same – the art is in the details. Finding the newest trending materials & ingredients, spices and condiments for your meals never stops; there's always something new to experience and combine.
You could have dozens of questions like "What's the best substitute for sage?" or "What does Mahi Mahi tastes like?" or "What to serve with French Onion soup?" and much more. Here on Cuisine Bank, you'll find detailed, in-depth answers to many of these questions.
There are a thousand of secrets in a chef's kitchen, and you can't know them all. But when you follow our articles, you can get somewhere near.
Small knowledge about kitchen ingredients, stuff to use, what goes well with what, and which things you should use or keep in a different situation. In this section, you can find things like How to season the red copper pan, or how long do tortillas last, and similar stuff. Occasional kitchen know-how and exciting facts.
---
Make sure not to miss any update from us!