The air fryer is indeed a very interesting cooking device that is much healthier and heart-friendly alternative to the deep fryer. Instead of deep-frying foods in grease and oil and accumulate all those saturated fats into your diet, air fryers cook your food by using very hot air and very little oil of any at all.
That sounds a lot healthier, doesn't it?
But before we dig in into the fryers comparisons and buying guide, I really feel that we need to answer a few questions first.
I've spent a lot of time in research and had the lovely opportunity to test and thoroughly put to use every one of these air fryers to really get to know them, the strength and weaknesses of each model. To deliver a true and totally unbiased comparison, I had to run at least a few pounds of fries and potato wedges through each cooker, a bag of wings, a bag of cheese sticks and a bag of pre-made onion rings. After all, these are all the most common party foods one might need a fryer for – I don't use mine for barely anything else at all.
I figured you might be just like me so let's dig in and find what's the best product that will fit your budget, meet YOUR needs and select the product that will make you happy to use and have.
Let's start!
Best Air Fryer 2019 – Comparison
How To Choose Your Perfect Air Fryer?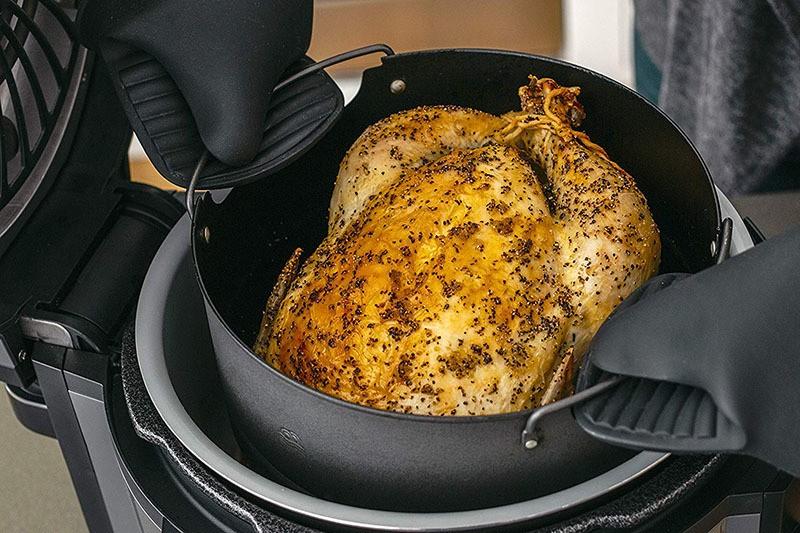 1. Size And Capacity
Since they were introduced to the public, a lot of brands started to offer their own models at varying price points and with varying features and accessories too. A good air fryer from a well-known brand can cost quite a lot, but these days, you can usually find much cheaper alternatives that claim to do what higher-end models can, if not better.  Some of the features to consider when shopping for one would be frying capacity (some models are notorious for being bulky, yet have small basket size!), price, cleanup, features, size of the unit and price. There is a lot to consider, but have no fear – we created a thoughtfully crafted list of features to consider:
One of the main criticisms is that a lot of models tend to have a large body and require quite a bit of cupboard space for storage. When shopping for an air fryer, two of the most important things to consider are the size and capacity. They do come in different sizes to suit your needs. Consider your lifestyle and the kitchen space you have at home—do you have enough storage space? How much does your family eat? Depending on how much you eat or how often you cook for other people, you may want to consider the capacity as well. If you are a small family, then you may be better off with a small unit. If you have a big family or cook for groups of people, you may want to consider a bigger unit, so you can make bigger batches of food at one time.
2. Ease Of Use And Cleaning Up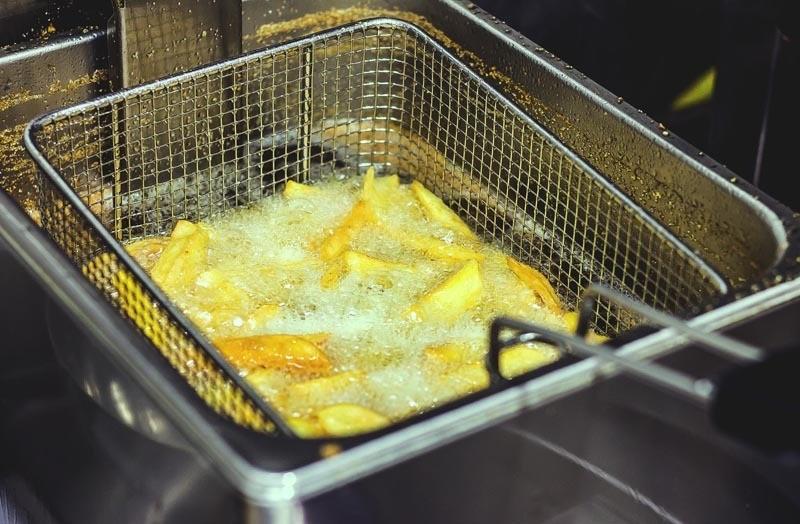 As with any other kitchen appliance ease of use and clean up are very important factors consider, especially if you plan to use the air fryer a few times a week. Other fancy kitchen appliances can be high maintenance because it requires manual effort to clean. Not many people have time for that! Thankfully, since they were first introduced, improvements were made to the designs. Most have different components, which you can disassemble and put in the dishwasher, clean and leave to dry.
3. Options And Extras
It is no secret that air fryers are not cheap. One of the ways that brands and manufacturers make sure that you get your money's worth is by adding different features and accessories. Before I elaborate, let me tell you this: air fryers are actually quite versatile. They can be used to fry, bake, roast and grill. This may sound appealing to those who have limited kitchen space and would want to have appliances that can multitask. Be careful when choosing an air fryer, especially if you will select a unit that has multiple features. Different features function in different ways and yield different results.
4. Accessories Included
When you start doing a bit of research about various models of air fryers, you may find that some brands offer certain sets of accessories to go with the purchase or to purchase separately. This is one way for brands to make sure that you make the most out of your purchase. Some of the most highly recommended accessories are the multipurpose rack that can be used for grilling, metal skewers, a cake barrel, pizza pan, and a silicone mat. These accessories, while not absolutely necessary, can allow users to take advantage of the features of the air fryer.
5. Cooking Controls And Functions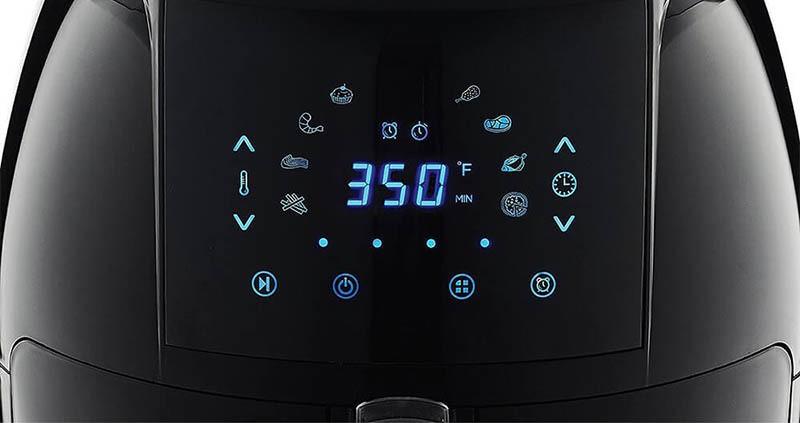 Air fryers seem like a complicated device for a lot of people, especially to those who are not really kitchen-savvy. It's quite difficult to determine the temperature and cooking time per dish. Ambiguous cooking instructions written on the packaging of certain foods may not be helpful at all! Brands and manufacturers have since come up with models that have pre-set controls that allow kitchen newbies to have an easier time when cooking with an air fryer.
6. Value And Price
Since air fryers were first available, brands have introduced newer models with more advanced features and improvements from the earlier models and offering them at different price points. An air fryer would cost you anywhere from £100-400, give or take. Of course, it depends on what you will use it for. A basic model that is meant for home use can be on the lower to mid-range price bracket—added features will cost more. You can anticipate that commercial-use (for restaurants and catering businesses) will be at a higher price range. Either way, they are more of an investment item, which means that you have to look into the model, brand, and services that you can avail before making a purchase.
7. Warranty and Support
As with purchasing any other kitchen appliance, you have to consider the warranty and after sales assistance. As mentioned before, air fryers are not cheap. Certain models are designed to cater to specific needs, especially those that come from high-end brands. If a part of it gets damaged, the store and/or the brand should be able to help you find replacement parts. It is important that as a consumer, you will be able to get assistance should there be a need for parts or the entire unit to be replaced.
Best Air Fryers 2019 – Reviews And Comparison
While I really tried to cover most questions and concerns while choosing the best air fryer for your needs. let's take a look at the exact models, features, accessories and, of course, pros and cons of each model.
Let's dig in!
1. The Best Air Fryer Overall for 2019 – Cozyna SAF-32 Digital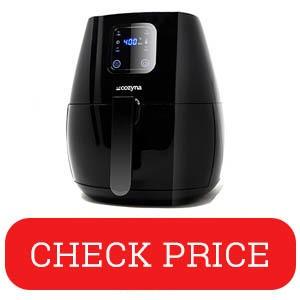 Cozyna SAF-32 Digital allows users to grill, bake, roast, and fry food with this single device. Depending on where you purchase it from, it may come with cookbooks to inspire your exploration and experimentation with different recipes. The SAF-32 Digital got its name from its touchscreen controls. The Cozyna Original, like the SAF-32 Digital, has 3.7 QT capacity but does not have the touch screen controls feature. It is also multifunctional, allowing users to use a single device to cook in different ways. The Cozyna has the same features as the Original and the Digital models. Out of the three models mentioned, the Cozyna SAF-32 XL is the most expensive primarily because of its cooking capacity—almost double the capacity of the Original and Digital. With this capacity, you can explore more options for frying, baking, grilling, and roasting.
All Cozyna air fryers are not just easy to use; they are also easy to clean up. The parts of each machine can be disassembled and placed in a dishwasher. No need for fancy wipes and cleaning liquids!  To make your purchase worthwhile, some sellers include add-ons such as the cookbooks that were previously mentioned, and perhaps an extra metal rack, metal skewers, etc. Of course, buyers can also explore buying other attachments separately, as they deem it necessary.
2. Best To Buy – Philips Avance XL Digital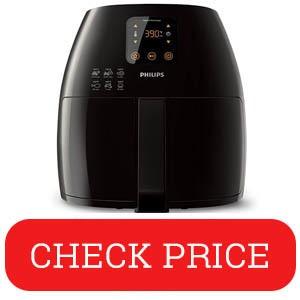 When it comes to air fryers, nothing can beat the original makers. Since Philips first introduced air fryers to the market in 2010, they have been paving the way for other brands, and continue to set a new standard in terms of improving food preparation practices for homes and businesses.
A lot of-of them are quite bulky, yet have the little cooking capacity. This is a challenge, especially for those who wish to cook for a larger family. No one wants to fry 5 batches of French fries just to feed a group of 4-6 people! That can surely put a damper on any gathering. The Philips Avance XL Digital boasts a cooking capacity of 2.65 lbs., which can cook a meal for 3-4 people.
This air fryer model got its name because you can manage the cooking setting using its touchscreen technology, and cook the food as you like it. Aside from its cooking capacity, the Philips Avance XL Digital has another feature that busy people may find useful. This air fryer has a smart reset button, which "remembers" the settings that you have used to cook certain dishes. You don't have to keep logging in the same settings each time you use it—with just a press of a button (and a few minutes waiting time!), you can have your favorite dish.
You will find that cleaning is a breeze because of the removable food basket and nonstick drawer. You can simply take it out and place it in a dishwasher. The price tag on this particular model may seem quite steep, but given the features another add-on that comes along with your purchase, you might find that this is actually worth it. Having more healthful meals can be a family affair with the Philips Avance XL Digital air fryer.
3. Best Rotisserie and Dehydrator Combo – Power Fryer 6QT 7 in 1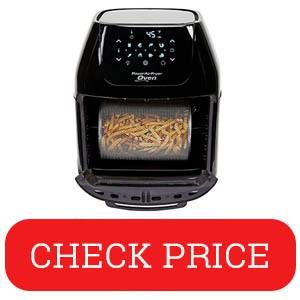 As many in the culinary and kitchen electronics world may already know, air fryers having small food baskets has been an open issue. It's one of the reasons why a lot of potential buyers are on the fence about buying one for themselves. Fancy technology, steep price tag, but a small cooking capacity—what gives?
Air fryers can be quite versatile appliances, which is why brands and manufacturers make sure to let potential buyers know about different ways to use one product. In the case of the Power Fryer 6 QY 7 in 1, the door opens sideways. This makes it ideal for roasting and grilling purposes. It also has a rotisserie locking system, and a rotisserie stand, which will make sure that the food gets roasted evenly throughout the duration of cooking.
The Power Fryer 6 QT 7 in 1 also comes with a professional dehydrator—another useful function for those who enjoy eating dried fruits (and other types of food). Having this type of device with you at home may save you more money in the long run because instead of buying from the store, you can make your own dried foods. In this way, you know what goes into your food, and not worry so much about the amount of sugar and sodium that are included in the store-bought variety. As a bonus, this air fryer can be used for making pizza and reheating.
Air fryers are an ideal investment for your home, especially since it is capable of performing different types of cooking functions, which then eliminates the need to purchase an individual appliance that essentially does just one thing. The price may be a bit expensive at first, but given the possibilities that one gadget can offer and the opportunity to make cooking a less complicated ordeal, you may want to consider.
4. Best Selling – GoWISE USA 8-in-1
The GoWISE USA 8-in-1 air fryers are some of the best-selling options because it has a lot to offer, yet comes with a wallet-friendly price tag. Whereas most air fryers can fry, grill, bake, and roast, the GoWISE USA 8-in-1 has more to offer. Go-WISE claims to be one of the first brands to introduce air fryers in the market, and if this is the case, then potential buyers can rest assured the company has put a lot of effort into doing research and testing to make sure that their products deliver.
The 8 presets tell potential buyers what type of functions the machine has. The GoWISE USA 8-in-1 claims to be able to warm up food, cook fries, chicken, steak, shrimp, meat, and fish. Cooking, in general, can be a bit of an ordeal for people who are not particularly kitchen-savvy—even cook times indicated in food packaging can be confusing. Those cook times are usually relative to the type of method you will use to cook. The presets come in handy especially if you want to be efficient about cooking.
Although the price seems unbeatable, you have to be wary of the weaknesses of this air fryer. It is no secret that in certain contexts, you get what you pay for. Some of the more expensive models have that price tag because the company put a lot of effort into developing advanced features, and makes sure that other services are provided. Think of warranty, replacement parts, accessories, customer service, and other services that are not included upon purchase.
The GoWISE USA 8-in-1 air fryer can be a good "starter" device if you are not yet ready to commit to air fryers sold by the more high-end brands. Should this kitchen appliance perform well and suit your needs, then you may not even look for the higher-end air fryers.
5. Best Budget Air Fryer Under $100 – Secura Electric Hot Air Fryer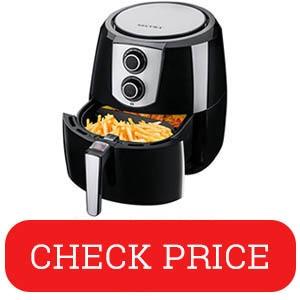 The Secura Electric Hot Air Fryer, like any other air fryer in the market, is a simple kitchen appliance that has grown in popularity over the past few years. With the campaign for healthier lifestyles and healthy living taking the world by storm, it was natural that brands of electronics and appliances would take a shot at it. As with new gadgets, it is not always wise to buy the most expensive model and assume that it is the only one that performs best.
The Secura Electric Hot Air Fryer is a good low-cost model that performs as well as the basic models of higher end brands. Of course, it fries food using hot air, but along with other basic features, it comes with a rack, skewers, and temperature control knob. In a way, this solves the concern of potential buyers who are on the fence about an air fryer's versatility. One of the things that keep people from buying air fryers is they think that it only does one thing: frying. It also has overheating protection, which makes cooking a lot safer, especially if you intend to use this at home. The Secura Electric Hot Air Fryer is a good example of a kitchen appliance that gives you what you need without requiring you to pay a lot of money.
Air fryers seem to be the best type of upgrade that you can give to your home, but sometimes it is best to focus on the basics and not get blinded by the flashy design and features that the more expensive air fryers tend to have. Yes, a good air fryer may offer eight different options, but if you don't need all 8 functions in the first place, then you do not have to shell out the extra money.
Frequently Asked Questions
Let's take a look at the most frequently asked questions concerning the whole process of frying with hot air, what to expect of it and what works best:
How To Use An Air Fryer?
https://youtu.be/bR0NReZfTP4
Air fryers are some of the easiest and safest kitchen appliances to use. If you plan to use it for frying, then it as simple as putting the ingredients in the basket and letting it cook. This works whether you have fresh or frozen food, even for reheating as well!  You may also want to familiarize yourself with the various features and explore other ways to use the air fryer. The trick is to find the right settings and to give yourself some time to figure out the system that works best for you. Aside from the technology behind air fryers, one of the reasons why it's so popular is because it's so easy to use and maintain.
Air Fryers vs Convection Oven – What's Better?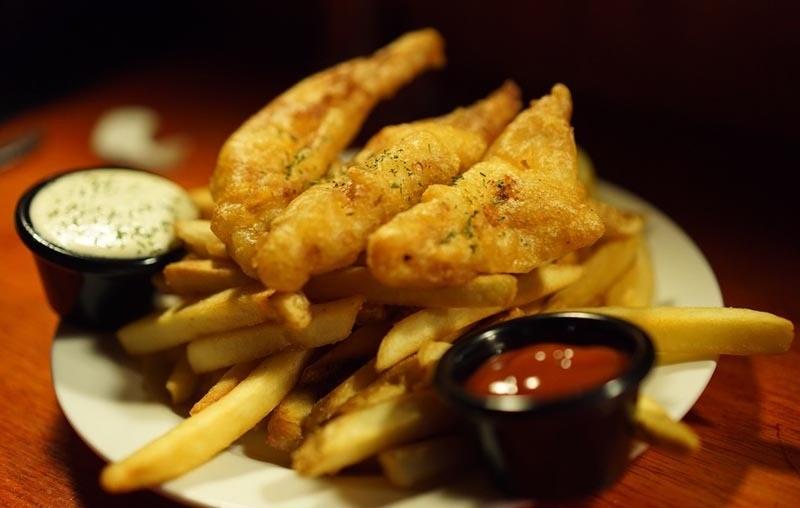 One of the most common questions about air fryers is how is it the same or different from a convection oven. In a battle between multifunctional kitchen appliances, which one is worth getting? Air fryers and convection ovens are similar in the sense that both utilize hot air to cook food. The heat in both appliances circulates at a rapid speed and high temperature, which then cooks any type of food you put in it. However, an air fryer has a smaller chamber and is more compact. The heat coming from the top cooks the food from above and is able to cook food at a faster rate than a convection oven. Air fryers also typically come with other accessories and attachments that can allow you to use it in different ways. Choosing between the two ultimately depends on your needs and your budget.
How Does An Air Fryer Work?
An air fryer cooks food by circulating hot air in a cooking chamber at a high temperature and speed. It combines the technology of both convection and traditional frying so that the product is cooked well without needing oil. Some users add oil based on their own personal preference. When you look inside an air fryer, you will see that the food is placed somewhere in the middle of the device. This allows the hot air to cook the food evenly and quickly. This is also why you do not need to thaw a frozen food item before cooking it in an air fryer. It is indeed a must-have for every kitchen!
How To Cook French Fries In An Air Fryer?
Cooking French fries in an air fryer is quite an easy and straightforward process. If you are cooking freshly cut potatoes, make sure to draw out excess starch by soaking the potatoes in water for a few minutes, and then patting them to dry. After that, you can put the fries in the air fryer and proceed to cook. If you are going to cook store-bought frozen fries, then you can simply dunk a batch in the air fryer, and proceed to cook. Cook time for fries usually takes about 10 minutes, but this depends on the model and the size of your air fryer unit.
Can You Cook Frozen French Fries in An Air Fryer?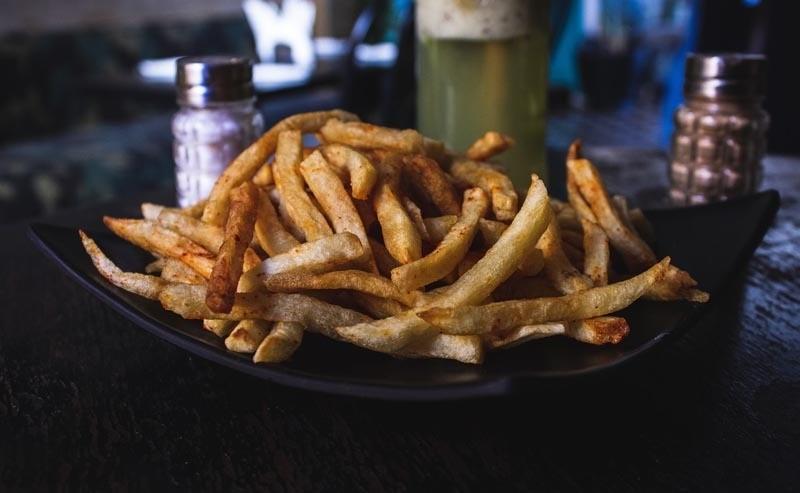 Yes, you can cook frozen fries in the air fryer. In fact, you can cook other types of frozen food using an air fryer. Whereas in traditional cooking methods, you have to thaw ingredients before cooking them, when cooking with an air fryer, you can actually put the frozen fries and cook it straight away. Some air fryer users recommend shaking the cooking basket for an even cook. You might be surprised that when the fries are done, they're crisp on the outside and soft on the inside.  No matter what type of food you are cooking in the air fryer, always keep an eye out since cooking time varies.
Can You Cook Fish in an Air Fryer?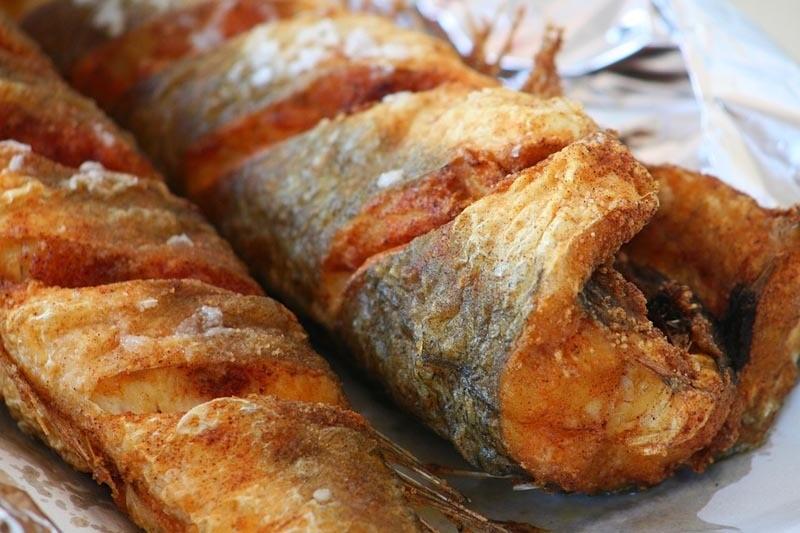 Yes, you can cook fish using an air fryer. A word of caution though: it can be tricky to cook fish using this device since fish is a delicate protein to cook with to start with. Using an air fryer, there is less risk that the fish will crumble while in the process of being cooked. Although it is touted as a "healthy" protein, fish actually tends to absorb a lot of oil, especially when you fry it. When cooking food using an air fryer, there is little to no oil to absorb. Please take note, though, that it can also dry out quickly, so make sure to always to check on it should you decide to cook fish with an air fryer.
Can You Cook Potatoes / Wedges In An Air Fryer?
Of course! Aside from chicken, potatoes are one of the most common foods that are cooked using an air fryer. French fries, chips, spuds, wedges—whatever version of potato you prefer, you can surely find a way to prepare it using an air fryer. It will allow you to enjoy this favorite starchy snack with much less grease and fat. There are a lot of other types of food that you can cook with the air fryer. The key is to figure out the best cooking time and recipe, so you can replicate the flavors that you normally get from deep frying potatoes.
Are Air Fryers Actually Healthy?
People who are looking to transition into a healthier lifestyle or at least have the option to prepare food in a healthier way often purchase air fryers. Deep-frying, while it does produce some of the best and most delicious products, are notorious for containing a high amount of fat. Despite the health risks, a lot of people still indulge themselves every once in a while.  Air fryers claim to cook food that delivers the same results as deep-frying, minus the fat and the grease. In that sense, the air fryer is a "healthier" in the sense that it cooks food in a healthier way, allowing consumers to indulge without the guilt.
What Are Air Fryers Average Cooking Times?
https://youtu.be/YGKpD06hOBo
On a general note, frying time will vary depending on the model of the air fryer and the type of food that you will cook. As a matter of fact, there are certain websites that offer a cheat sheet that indicates the estimated cooking time for different types of food. Potato fries can cook for about 8-12 minutes, while chicken can cook anywhere from 20 minutes to 35 minutes. Again, this is all relative to the type of air fryer you are using, and the type of food you want to cook. It is best to stick to the guides because there are some significant differences in cook time between deep-fried food and air dried food.
Is Air Frying Good For You?
This depends on how you define "good for you". Health-wise, air fryers are a good investment for people/families who are looking for alternative ways to prepare food without sacrificing flavor. When cooking with an air fryer, you only need a minimal amount of oil to make sure that your food does not dry out in the process of cooking (air frying uses hot air to cook food, therefore increasing the chances of drying out while cooking). Investment-wise, it is also good, because you can use the air fryer to prepare food in different ways. Air fryers have advanced safety features to ensure that it can be used safely at your home.
Are Air Fryers Bad For Your Health?
The main selling point of air fryers is that you can cook fried food with a lot less oil, and therefore makes it a lot "healthier" because there is less fat in the product. However, owners and potential buyers of air fryers should also be wary before making the purchase. Air fryers use hot air to cook food and uses minimal quantities of oil (sometimes none at all). There is still a strong potential to burn food, so you need to follow the instructions on the manual and maybe try it out a few times. Ingesting burned food is not good for the health; that being said, air fryers are not bad for the health, but you have to keep an eye out when you use it.
Air Fryer vs Deep Fryer – What Tastes Better?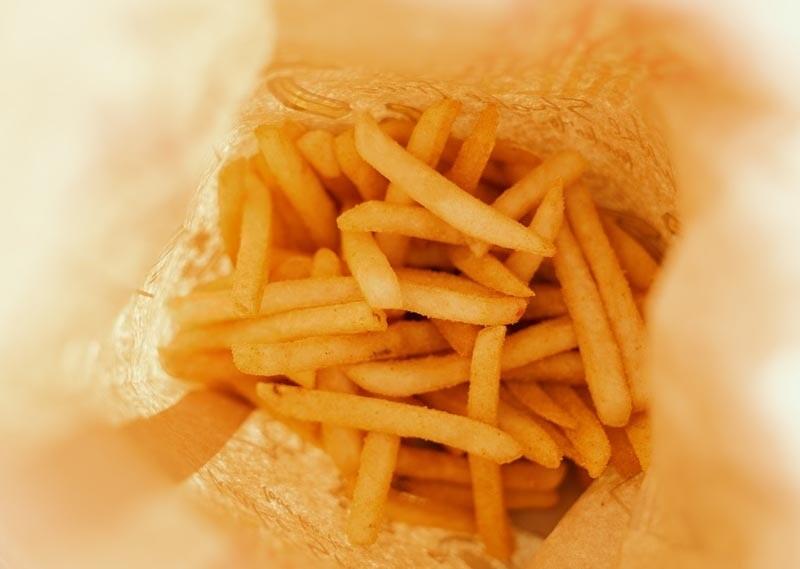 Air fryers claim to cook food that tastes as good as fried food. As a matter of fact, air fryers are marketed as a kitchen appliance that can prepare food in a healthier way—much to the delight of health-conscious consumers. However, objectively speaking, there are still some differences between the foods cooked using an air fryer versus its deep-fried counterpart. Between the two methods, air frying may take a longer time to cook, but this is due to the fact that the hot air takes a while to penetrate through the food. Deep-frying takes a shorter time because the food is literally soaked in hot oil, but in the process brings out the flavors of the food. While deep-fried food tends to be tastier, the flavor of air-fried food is not too far off. Air fried food is still the better option in terms of health benefits because there is a lot less grease, and therefore less added calories.
Air Fryer vs NuWave Oven
NuWave ovens, much like air fryers are new players in the world of kitchen appliances. Both are multi-functional and boast features that claim to cook the food in the best possible way to produce flavorful food. The main benefit of the air fryer is that cooks food with little to no oil, producing richer flavors, but without the grease and added calories compared to deep-frying. Air fryers are easier to clean and maintain because you do not have to worry about disposing excess oils and cleaning it off of the parts of the gadget. A lot of newer air fryer models are energy-efficient, which means that you can save electricity costs.
Are Air Fryers Dangerous To Use?
Air fryers are just like any other kitchen appliance in the sense that you have to be aware of how it works and its features. Air fryers can be dangerous if you are not careful about handling it and misuse it. If you leave the air fryer to cook food without supervision, then you run the risk of overcooking food and having the gadget overheat. However, these risks can be avoided if you are extra mindful about the uses and features of the air fryer—especially within the first few weeks of purchasing it. Take the time to go through the manual before using it.
Do Air Fryers Still Use Oil?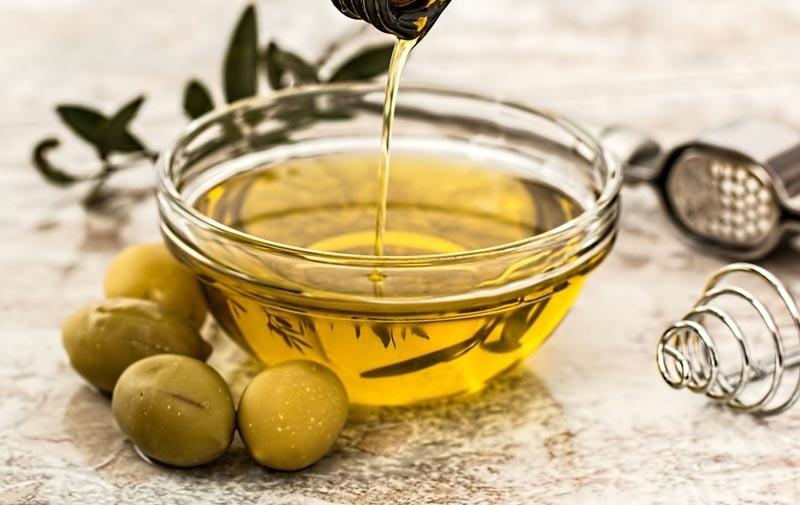 Using oil when cooking with an air fryer depends on your preference. When cooking with an air fryer, some people recommend still using oil for certain types of food. This is to prevent the food from drying out and to bring out the flavor of the food. However, some people completely do away with the oil (assuming that you have figured out the ideal cooking time and temperature to cook the food and not burn it). It really depends on how you prefer your food to turn out—if you want it to be moist, have good flavor, then you may want to use even just a tablespoon of oil, or spritz it with an oil spray.
Final Words
Now that we covered all the basics when choosing the perfect air fryer for your individual needs, it is time to sum it all up and help you decide if you're still on the verge of choosing.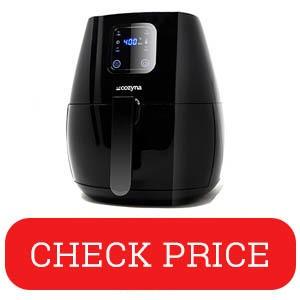 We really think the best air fryer for most people is the gorgeous Cozyna SAF-32 followed very closely by the Phillips model.
Which one to choose? I'll leave that up to you. Both are excellent choices for most needs and a guaranteed to deliver consistent cooking results, ease of cleaning and maintaining. Maybe the Phillips has a bit better brand reputation than the Cozina, but during my week of testing I consistently got better results from the Cozyna so, to me, it is the better product.
If you're after an all-in-one machine the Power Fryer is probably your best bet. It features a rotisserie function so you can cook some delicious chicken and meats. It can also serve as a dehydrator if you're into camping and outdoors and you don't like to buy those tasteless store-made dehydrated foods.
The only downside to that is that we all know how all-in-one devices work. While they're striving to be good in all areas, they're not really great in any. So if you're limited in space and counter realty, you should definitely consider the Power. If not, go for a dedicated product for each of your cooking needs.
If you need a budget machine that cooks well and there isn't much fuss about it, the Secura is a really decent choice. It's not great, but it works and delivers some excellent results when used carefully. For less than 100 bucks you can't really expect much, but it works and does what it promises to do.
If you have any questions or concerns, please drop me a line and I'll try to get back to you as soon as I can.