Waffles VS Pancakes – What Are The Differences Between Them
For breakfast nuts, in particular, there remains to be a long-standing debate about which one is better. In some cases, the topic of discussion is about the difference between the two sweet morning treats –
waffles vs pancakes
.
We may already have an idea about what sets these two apart. But delving deeper may unveil more uncommon information, which we will be tackling in this article.
Specifically, we'll be looking at the differences with how both are made, the batter content, and most importantly for health-conscious folks out there, the calorie count. So sit back and read on, and hopefully, these pieces of information add value to your kitchen knowledge, one way or another.
Cooking Surface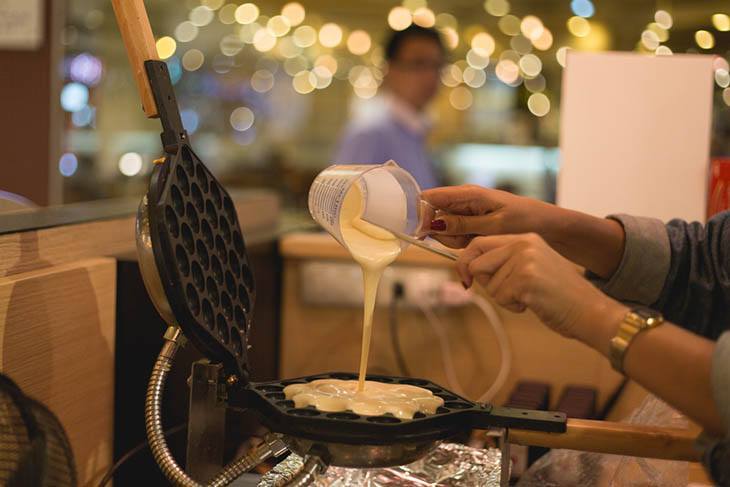 Pancake and waffle batter base mixes are almost identical, with its major ingredients being eggs, leavening agents, flour, and sugar. The biggest and most obvious game-changer is the cooking surface where each one is placed.
Since pancakes are cooked on a smooth, flat surface, they turn out to have a fluffier texture. Waffles, on the other hand, have a crispier texture, because the batter tends to maximize the iron grid cooking surface, allowing more caramelization to take place and usually needing a good waffle maker to maximize the results.
Batter Mix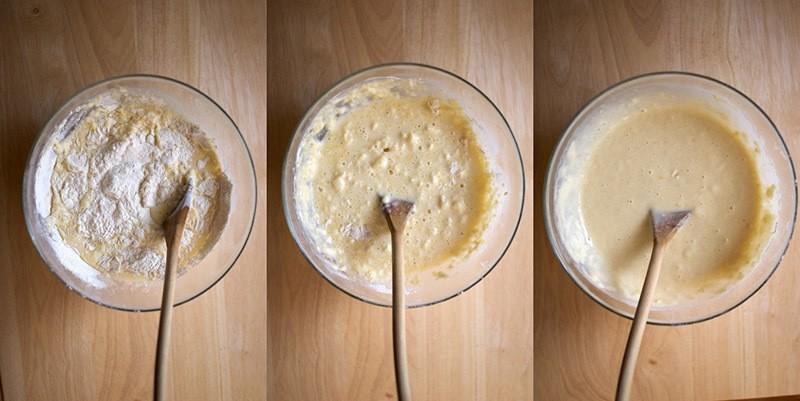 I've already mentioned the batter mix for each breakfast item, but there are also slight differences in this aspect. And for this, I will focus more on waffles.
Waffles are meant to be enjoyed with that slight crunch and golden brown exterior. To achieve that, the sugar and fat content in its batter is naturally higher than that on pancakes.
With that being said, the cooking time for waffles is twice as long compared to the preparation of pancakes. And based on that argument, you can conclude that it is easier to cook pancakes, especially if you are pressed for time in the morning.
Calorie Count
Both breakfast items are commonly enjoyed with maple syrup, which already loads it up with sugar. But let's take a look at the average calorie count of both and compare them side-by-side.
Let's start off with waffles, which contain an average of 10 grams per serving. Carbohydrate content is around 49 grams, and the total calorie count is at 310 calories.
Pancakes, on the other hand, are at 5 grams of fat per serving, along with 39 grams of carbohydrates, and a total of 225 calories. So if you are watching your weight and waistline, but have that sweet craving each time you have breakfast, pancakes would be the way to go.
The Ultimate Pancake and Waffle Recipes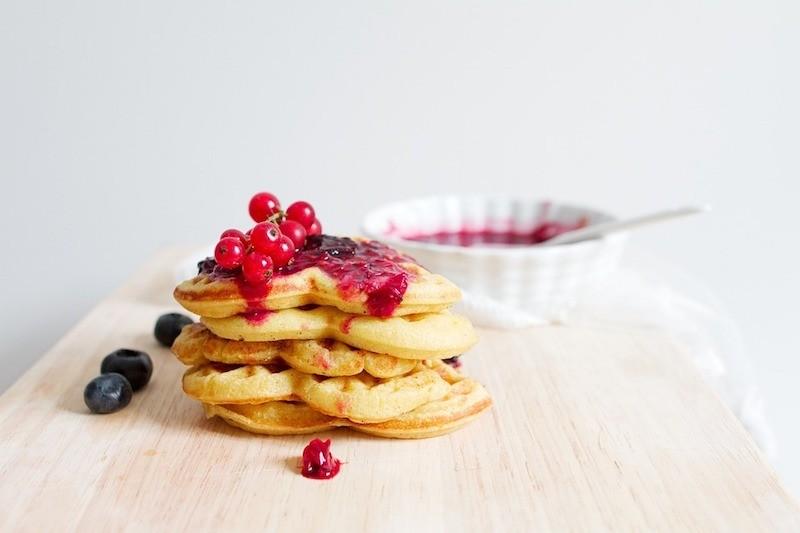 Now let's set aside this debate for a while and look into the best pancake and waffle recipes you can make. Again, it is all subjective depending on preference, but here are two unique ways you can spice up your breakfast cooking of either one.
Waffle Hashbrowns Recipe
I really like to change things up from the norm so here is something totally different you can try. I decided to go for a more savory flavor for my waffles, which is why I chose to make a hash browns rendition of it. So for this recipe, I am trading the sweet batter mix for potatoes and making delicious waffle maker hash browns instead.
Ingredients:
2 large peeled and shredded potatoes
¼ teaspoon of pepper
Half a teaspoon of salt
2 tablespoons of snipped chives
Spray oil
Cooking Direction:
Preheat your waffle maker. This process should take up to six minutes, depending on the model you're using
Squeeze out all the remaining liquid in the potato using a paper towel. After which, transfer it into a medium bowl and mix in the salt, chives, and pepper. This will serve as you "batter mix."
On your iron grids, place up to a half an inch layer of that potato batter. Close the lid and wait for it to cook for up to 12 minutes.
Once the mixture turns golden brown, open the lid and get ready for plating.
Your final product should be a unique, waffle-textured hash brown with a crispy exterior that will definitely be felt and tasted upon that first bite. This is personally my new favorite breakfast or snack item whenever I feel like going for "something different" to munch on. Go and try this one yourself.
Whole Wheat Peanut Butter Pancakes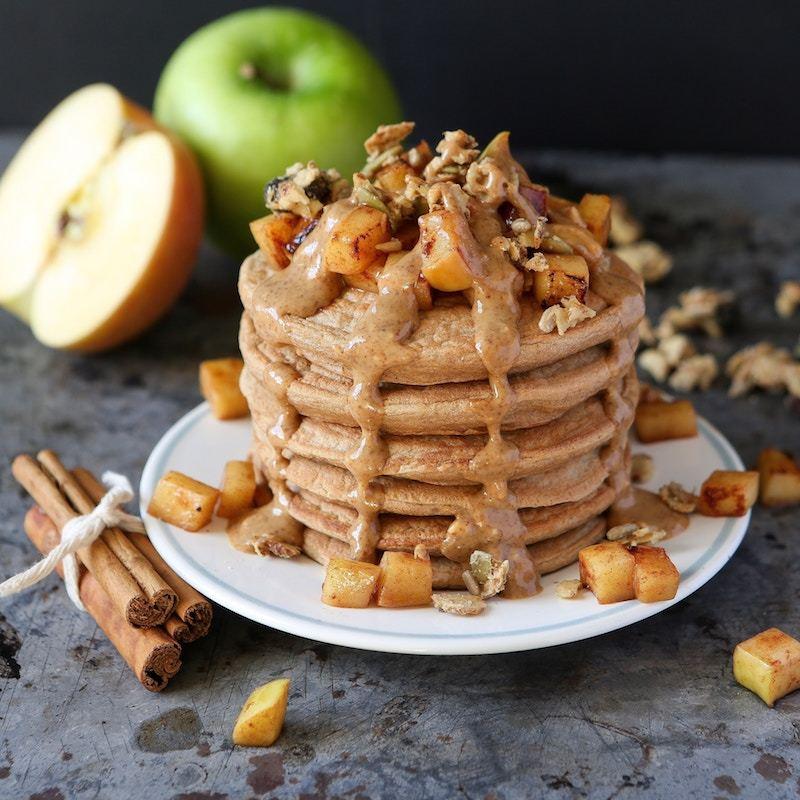 Inversely, I chose to go for sweetness with my pancakes through this recipe. And I would say it is a slightly healthier version since I am using whole wheat flour for this.
Ingredients Needed:
Half a cup of rolled oats
¼ teaspoon of salt
A cup of whole wheat flour
A tablespoon of white or brown sugar
Half a cup of all-purpose flour
A large egg
A cup and one-fourth of milk
Two tablespoons of vegetable oil
¼ cup of peanut butter
Two teaspoons of baking powder
What you'll do:
Combine the oats and both flours using a blender and pulse for up to three times. Pause the blending to add the sugar, milk, peanut butter, salt, oil, baking powder, and egg, and pulse a few more times until the lumps are gone.
Preheat a non-stick skillet or pan over the medium-low flame and add a little cooking spray just to enough for light greasing.
Pour in about ¼ of the batter into the pan and let it cook for up to two minutes until bubbling begins on the edges. Flip it over and let it cook for another two minutes, or when it turns golden brown. Do the same process with the remaining batter.
Begin plating the final product and add in extra flavors such as chocolate chips, sliced bananas, more peanut butter, or maple syrup.
I was definitely delighted upon discovering this recipe. It does enhance the entire experience and brings in double the flavor that regular pancakes bring to the table. I'd say this is a must-try, especially for those who would stand by their own recipes.
Final Words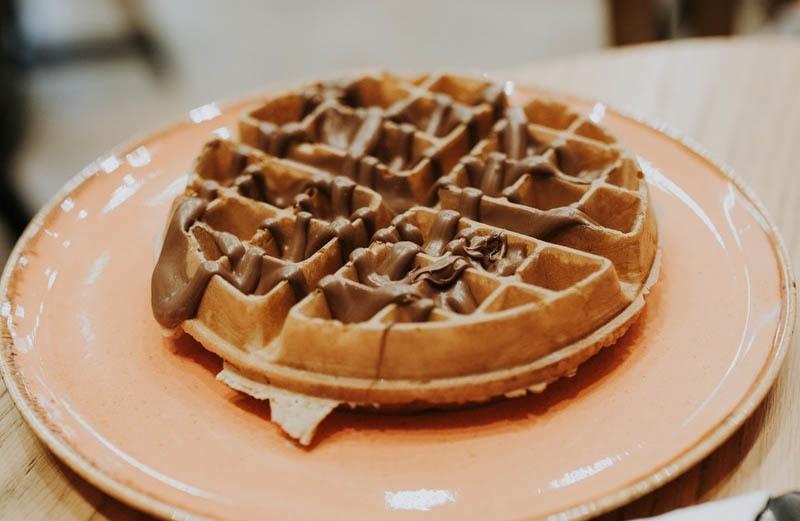 For the question of which is the better option between waffles and pancakes, it all depends on what you're after. Given that pancakes are the less caloric option, this would be the viable choice for health nuts. But if you are after more crispiness in texture with fewer worries about going up a pants size, waffles would be best-suited for you.
But in my opinion, these debates are irrelevant and I prefer to enjoy both, even simultaneously if given the chance.